The HI Note is the official semi-monthly E-Note publication of Harmony, Inc.

| | |
| --- | --- |
| HI Note: September 2021 Issue #2 | |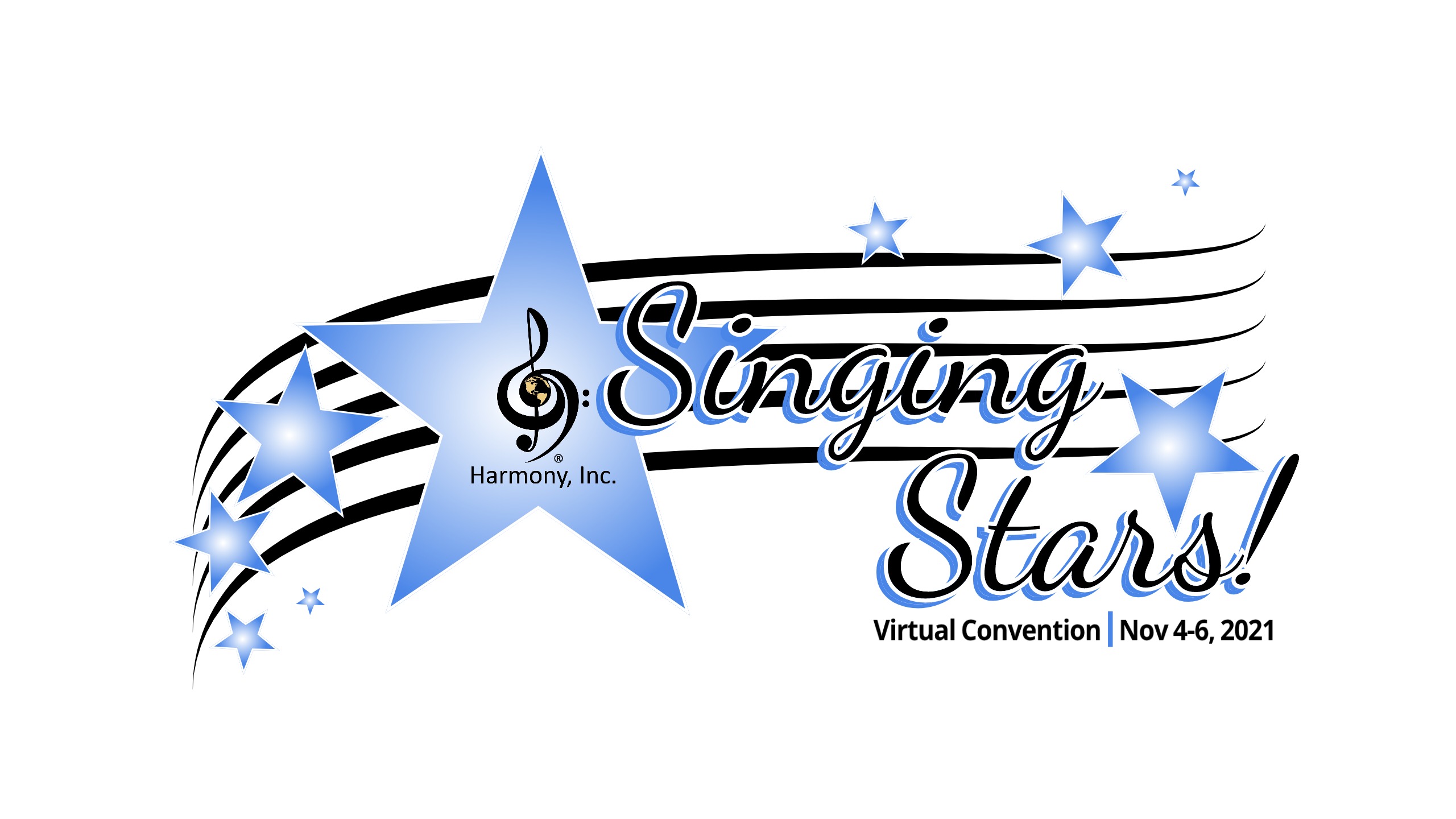 Registration now open
for Harmony, Inc.'s 2021 Virtual Convention!
By Allison Thompson, International Convention Manager
This year's event is full of exciting sessions that promise to be entertaining and engaging as we welcome a wide variety of singing stars to our virtual stage!
Check out all the great sessions and register on our website, https://www.harmonyinc.org/vic-2021/
Tweet, tweet!
As part of this year's Virtual International Convention, we are introducing a new common song, Rockin' Robin, arranged by Deke Sharon. This song will be taught and coached as part of the convention November 4-6.
To expedite the song release, all chapters have been sent information on how to access and distribute the music and learning tracks. Section rehearsals and a rehearsal for a visual plan are scheduled for the beginning of October. Watch for details in the coming HI Note and in the weekly HIVE notices.
Get your Virtual Convention merchandise before it's too late!
The VIC Limited Time merch is now live on the Harmony Shoppe! These will be available for pre-order until September 28. A huge thanks to ScotianAires member Trudy Copp for the Singing Star design, and Sue Kember's daughter, Michaela, for designing the Rockin' Robin.
Visit www.harmonyshoppe.org. Shipping is included in the price!
---
Just three weeks left
to order your $10 Big Screen Ad
By Donna Clarkson, VP Finance & Interim Business Services Coordinator
Would you like to say hello to your Harmony friends? Let them know how much you miss them? Tell them you are looking forward to seeing them next year?
Big Screen Ads will run during VIC 2021. Ads are being offered to the membership and to member businesses at the reduced cost of $10 US. Use form HAR-092 to complete the contract, upload your ad and make payment all on-line. Ads, contracts and payment must be received no later than October 15, 2021.
Acceptable File Formats:
PowerPoint (.pptx, .ppt)
Adobe Acrobat (high resolution with text exported as curves)
JPG or PNG (high resolution only)
Ad Size:
All slides/ads should be 10" wide by 7.5" high*
*Although we are able to resize your ad to fit the screen, anything too wide or too tall may necessitate having blank space around the ad on the screen
Please note that again this year, we will NOT accept any transitions or animation on your ad; each ad must be independent.
---
PRESIDENT'S MESSAGE
Check out our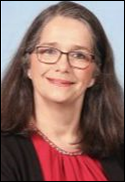 new common song!
By Linda Brehaut, International President
Fall is such a beautiful season! With it comes some sort of renewed energy for me (I'm not a fan of the heat and humidity). Good thing, because the first few weeks of September have been busy!
By now you have all received notice that our newly-released common song is Rockin' Robin. Thank you to the organizers of our Virtual Convention for the section practices and performance session that you have arranged – how fortunate are we that our members will have legal copies of the sheet music, have access to section practice and performance plans, and an opportunity to be coached by none other than the arranger himself, Deke Sharon!
There is even more great news about this song: It is in the public domain and, in the words of Deke Sharon, "As arranger, I can confirm that you can sing and post and share and use it anywhere, anytime for no fee." I hope every chapter will add this song to their repertoire so we can sing it at ACCs or ICCs!
I trust many of you are checking your schedules to make yourself available to sign in for all - or at least some - of our Virtual Convention. If you can't get a large group together, then just invite a couple people over and hook your computer up to the TV screen and have a mini watch party. Remember, if you would like the Rovin' Reporter to check in with you, fill in the form on the website.
We'll celebrate our singing stars one way or another!
The IBOD will be holding its annual meeting October 29-31. If you have any agenda items that you would like to submit, please do so by using form HAR-009 by September 30.
Keep singing!
---
What is philanthropy?

By Gaye LaCasce, Philanthropy Committee Chair
Dr. Samuel Johnson, an18th century English poet, defined philanthropy as "love of humanity." That pretty well sums it up. The word has its roots in ancient Greek where, "Phil" meant "love" and "Anthropos meant "humankind".
Why do people donate to charity?
There may be financial benefits when you donate to charity. Donating to charity can be a tax benefit in Canada* and also in the US.

You might want to express gratitude for what Harmony, Inc. has given you or someone you love – friends, experiences, confidence, skills.

You may feel that Harmony, Inc. is unique among singing groups or just very special to you and want to ensure the future of the organization.

You might have a particular passion – reaching out to young women, increasing the skills of our musical leaders, supporting educational opportunities, and ensuring the best training for our judges, who in turn make us all better.

You might be someone who makes gifts to other non-profits, regularly or sporadically – and perhaps haven't considered Harmony, Inc. as a beneficiary of your donation(s).
Please consider supporting Harmony, Inc. through a charitable donation either directly to Harmony, Inc. or to Sing Canada Harmony in support of our Canadian members. You already give of your time, your talents and your song to keep our wonderful organization strong. Think about a charitable donation as well. There is no amount that is too big or too small. In the words of Winston Churchill, "We make a living by what we get, we make a life by what we give."
* Canadians wishing to receive a charitable donation receipt for their donations must make their donation to a registered Canadian charity such as Sing Canada Harmony which supports our members in Canada.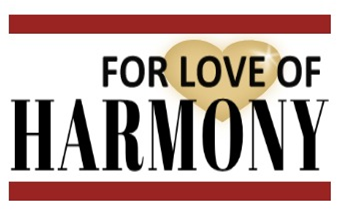 Your donations to the For Love of Harmony program enable you to identify individuals or groups to receive special recognition, while at the same time, provide a monetary gift to Harmony, Inc.
Large Heart
♥ From Harmony Heritage in loving memory of Bill Green, former director of R.I. Sound and Harmony Heritage
---
Honorary Membership nominations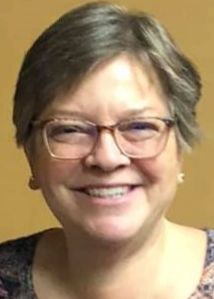 By Kim Meechan, Director of Membership
It's that time of year again to remind you that any Harmony, Inc. member and associate member in good standing can nominate an individual whom they feel would be suitable for an Honorary Membership.
•The Honoree would have to agree to attend and receive the honorary membership at the membership meeting of the International Convention.
•The Honoree would have to agree to take part in the publicity and media coverage surrounding the presentation of the award and following the presentation.
•Harmony, Inc. would ask that the Honoree serve as a spokesperson for Harmony, Inc., work with the Public Relations Coordinator of Harmony, Inc., and be willing to be the focus of Harmony, Inc. publicity.
Visit the Members Only section of our website to find more information (under Corporate Manual, Section 14.5) and the nomination form (under FORMS, HAR-058). The deadline for nominations is January 31, 2022!
---
Behind the scenes

By Laura Oakes – Director Marketing and Communications
There is nothing like the thrill of chorus rehearsal when you hear the harmonic buzz of a just-learned song for the first time. Don't we all love that moment when we are standing together as a chorus, raising voices together, and making those chords ring? And it certainly is a thrill to look out at an appreciative audience thunderously applauding as medals and crowns are awarded. These are all beautiful moments we experience as members of Harmony, Inc. But they are not the only moments when Harmony happens.
Harmony happens when a chapter secretary works for weeks trying to get confirmed information before she sends in your annual membership renewal, when a chorus director spends hours editing a video to make sure each chorus member is presented and all voices are heard, and when a chapter president knows she can count on the members when a volunteer is needed for a task.
Harmony happens at hours-long IBOD meetings where wording of a by-law is discussed to make sure there is equity for all members, when the international convention chair spends hours with a venue manager to make the best event possible, and when the music coordinator has to explain over and over how to access the music tracks for the International Chorus.
So much of Harmony, Inc. happens behind the scenes for 51 non-convention weeks of the year. The past couple of years has proven the determination of our International and chapter administration and of our musical leadership to make sure that Harmony continues to happen. Whenever you see any of the hundreds of Harmony, Inc. volunteers dedicating time and skill towards this organization they are making Harmony Happen Here.
---
Condolences from the Membership
to Anne Axworthy on the death of her husband, Bill Wilson. Bill was a former Affiliate member of Harmony, Inc. and the director of the Laurentian-Aires.

to Carol Green (Harmony Heritage, Area 2) on the death of her husband and fellow Harmony, Inc. member, Bill Green.
SEPTEMBER 28: Deadline to purchase convention apparel from harmonyshoppe.org

SEPTEMBER 30: Agenda items for Annual IBOD meeting due

OCTOBER 15: Deadline for Big Screen Ad Contract forms

NOVEMBER 4-6: Virtual International Convention

DECEMBER 31: Deadline for Youth Joining Youth free dues program

JANUARY 31, 2022: Honorary Membership nomination forms due
The next issue of the HI Note comes to your inbox October 5. What would YOU like to read about in that issue? Share your thoughts with editor@harmonyinc.org by September 28.
See you in a couple weeks!
Copyright © 2021 Harmony, Inc., All rights reserved.
---