4-FUN
Oxford, Nova Scotia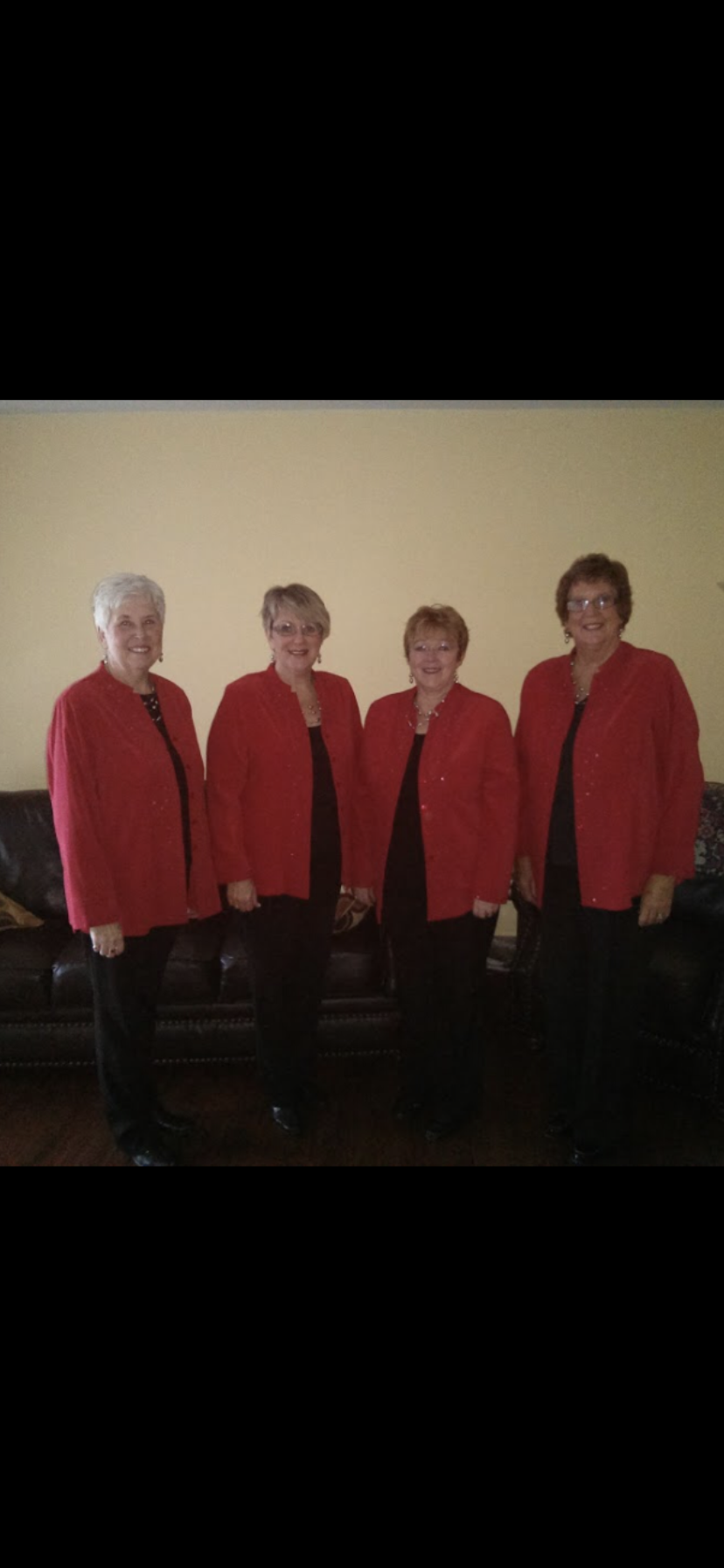 "4-Fun" is a female Acappella harmony quartet, which sings four-part harmony unaccompanied, with their voices as their only instruments. the girls rely on Timble Macdonald to blow a single pitch pipe to keep them in tune.

"4-fun" was formed as a quartet in 2004, while all members were also all singing with the larger Barbershop Chorus in Oxford, NS, known as "The Cobequid Funtones".

"4-Fun" sings throughout Cumberland County at a variety of venues from churches, community fundraisers, community festivals to garden parties and nursing homes to mention a few. They perform music from a wide variety of genres, not only gospel and sacred music but also tunes from the war era, the Beatles, songs from the 50's and 60's, traditional folk music as well as some contemporary and popular selections.

The quartet members are Donna Tait (Bass); Timble Macdonald (Baritone); Rosemary Donkin (Tenor); and Margie McClelland (Lead). Donna is a Post Master with Canada Post in Collingwood, NS.' Timble is newly retired Administrative Assistant from the Chignecto Family of Schools in Oxford, NS; Rosemary is a retired Nursing Administrator and Margie is newly retired from Service Canada in Amherst, NS.

The 'girls' (!) hope everyone will enjoy their "unplugged" musical style.
Chapter:
Cobequid Fun-Tones
Area:
Area1
General public contact:
Margie McClelland

Area of operation:
Oxford
State:
NS
---