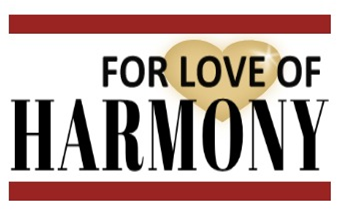 Our Generous Donors
June 2023
Lindsay Chartier

May 2023
From A Cappella Showcase n memory of Frank Boast father in law of Tracey Bradford
From A Cappella Showcase in memory of Jean Rodrigues partner of Samantha King
From A Cappella Showcase in memory of Peter McCarroll husband of Sherry McCarroll
From A Cappela Showcase in memory of Agnes Fehr mother of Christine Mudge
From A Cappella Showcase in memory of Agnes Fehr grandmother of Myranda Amendola
From A Cappella Showcase in memory of Agnes Fehr mother of Tori Amendola
From Harmony Heritage in memory of Leroy Archibald, beloved spouse of member Mary Ann Archibald
From Harmony Heritage in memory of David Cory beloved brother of Camilla Streeter
Kelly Peterson
Acaville
Lindsay Chartier

April 2023
Area 2 Council in recognition of the Area 2 AC&C Judging Panel
Area 6 in honour of the Area 6 ACC Judging Panel
Atlanta Harmony Celebration! in memory of Richard Melick and Larry Haag
Lindsay Chartier
Kelly Peterson

March 2023
Mary Ann Wert in honour of someone
Scarborough Harmony Chorus in honor of Sue Melvin
SōlFire Quartet in honour of Jeanne O'Connor
Bella Nova Chorus in honour of Jeanne O'Connor
Lindsay Chartier
Kelly Peterson

February 2023
Atlanta Harmony Celebration! in honour of Kathy Stone
Lindsay Chartier
Kelly Peterson
Victoria Green
Carole' Mensing
Shelagh Radcliffe
Angie Beatty
Raymond & Laura Oakes
Gaye LaCasce
Donna McKay in honor of Harmony, Inc.
Lorie Autote
Katie Taylor
Linda Brehaut
Jeanne O'Connor

January 2023
Harmony Heritage in memory of Sandra Goode
It's About Time Quartet
Kelly Peterson

December 2022
Harmony Heritage in memory of Gary LaFrance
Katherine Versteegh in honor of Atlanta Harmony Celebration!

November 2022
Angie Beatty
Anne Colt
Bas de Bolster
Kathy Greason
Amanda Holloway
Nanda Landers
Bill & Donna McKay
Kelly Mullaly
Susan Spencer
Kelly Thomas
Sarah Thorne-Miller
Attendees of the 2022 International Convention & Contests
---
2022 Donors
About Time Quartet
Area 2 Council
Area 5 AC&C
Area 6
Atlanta Harmony Celebration!
Champagne Alley
Classic Blend
Hamrony Sound Waves
Harmony Heritage
Island A Cappella, Inc.
It's About Time Quartet
Lady Jayne, Ltd.
Maine-ly Harmony
Northern Blend Chorus
Reunion Quartet
Sea Belles
Silk'n Sounds
Sound Celebration Chorus
Sugartones
The Over Tones, Inc.
Vocal Moxie
Anonymous
Angie Beatty
Linda Brehaut
Anne Colt
Bas de Bolster
Mo Field
Nancy Flagel
Mary Flannery
Kathleen Frankel
Kathy Greason
Steve Hagerdon
Chris Hembel
Amanda Holloway
Judi Johnston
Gaye LaCasce
Nanda Landers
Taralee Lashway
Elizabeth Long
Bill & Donna McKay
Kim Meechan
Carole' Mensing
Linda Muise
Kelly Mullaly
Kelly Peterson
Joyce Pitcher
Susan Spencer
Sara Stone
Kelly Thomas
Sarah Thorne-Miller
Diane Zanetti
---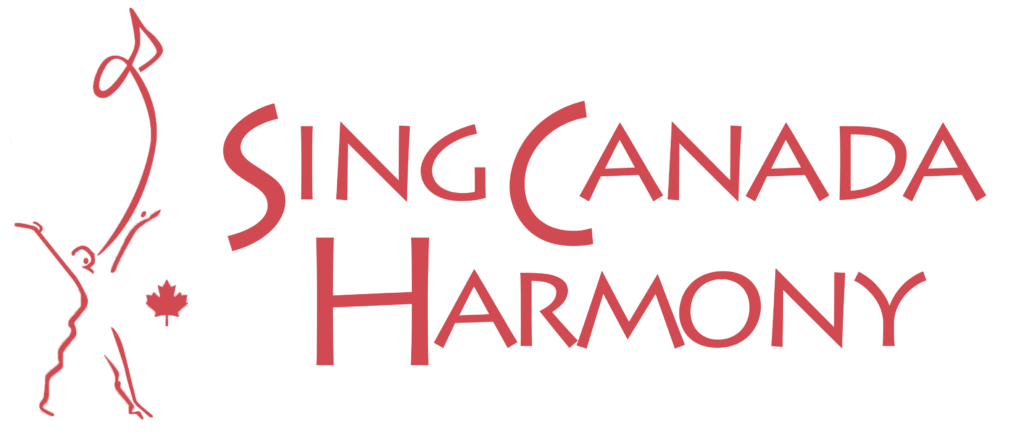 HI Donors to
Sing Canada Harmony
July 2021 – June 2022
With thanks to Sing Canada Harmony for providing the following names of Harmony, Inc. member donors.
A Cappella Showcase
Adelinde Tauchner
Aileen Dresser
Amy Patterson
Annabel Cohen
Arlene Welch
Barbara Carruthers
Barbro Westin
Bernice Blake-Dibblee
Bill & Betty Jean Vermue
Cathy Hunter
Dorothy Webster
Fraser & Robyn Gordon
Gilbert & Gail Chartier
Harry And Marilyn Kohn
Hazel Y. Alexander
Janice Coffin
Janice Delvecchio
Joan Bishop-Langille
Joyce Pitcher
Just Jump Quartet
Kathy Feige
Katie Ritz
Ken Drummond
Kristin Drummond-Mance
Linda Brehaut
Linda Mcmaster
Lookin' 4 Treble Quartet
Lynne Hamilton
Madeline Power
Margaraet Fife
Marylew Montague
Melissa Vanhousen
Montreal City Voices
Murray & Mary Phillips
Nickel City Sound
Patricia Cassidy
Patricia Cyr
Patricia Watson
Rhodes & Williams Corp.
ScotianAires
Seaside A Cappella
Sue Kember
Trinda Ernst
Valley Voices
Vanessa Patterson
---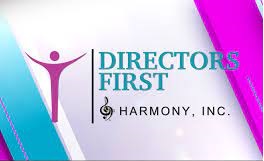 HI Donors to
Directors First
2018-present
With thanks to Harmony Foundation International for providing the following names of Harmony, Inc. member donors.
Area 2 Council Harmony Inc
Crystal Chords
Harmony, Inc
Misty River Music Makers
Niagara Frontier Chord Authority
NoteAble Blend Chapter
Sisters of Sound
Village Vocal Chords
Catherine Allen
Elizabeth Bennett
Barbara Birnbaum
Lisa Bower
Kirsten Bridges
Maria Bunte
Maryann Calnan
Mary Ann Cantwell
Erin Cassidy
Janelle Cole
Jo Ann Crimi
Amy Darcy
Anne Diggle
Christine Dunigan
Trayce Elenteny
Carolyn Faulkenberry
Deborah Francis
Deborah Gade-Roemer
Nancy Graves
Kristin Gunasekera
Stephen Hagerdon
Jill Hamilton
Cynthia Hunt
Jennifer Hunt
Jacquie Jensen
Kimberly Johnston
Carol Jordan
Denise Juda
Lu Jo Karkovice
Carole Katsantoness
Maria Kolano
Kia Lampe-Onnerud
Julie Lawonn
Christina Lewellen
Laura Loewenstein
Marsha Lundy
Ruth Maple
Wendy McCoole
Joanne McCreery
Samuel McFarland
Donna McKay
Arlene McMahon
Susan Merow
Cheryl Meyer
Peggi Meyer
Mary Michael
Charlene Mindel
Renee Moelders
Carol Motz
Erin Mulder
Thomas Noble
Jennifer Offutt
Lenore O'Hanrahan
Diane Patterson
Kate Pearce
Kathleen Pearce
Donna Pelletier
Richard Powell
Karen Prescott
Marjorie Rawhouser
Ellen Regan
Marlene Reitz
Gail Robbins
Shirley Rozek
Deb Sabol-Williams
Diane Sanetti
Anne Scull
Dixie Semich
April Setlik
AnnMarie Simmons
Barbara Smith
Donna Snyder
Denise Struve
Denise Thede
Emilyann Tobias
Karen Trotter
Janet Walsh
Laura Walsh
Margaret Westover
Carole White
Jerri White
Perry White
Christine Williams
Kerry Wilson
Linda Wistermayer
Sara Wood
Barb Yendall
Andrea Younie
Diane Zanetti
Carol Zeffiro
---
Harmony, Incorporated is a registered 501(c)(3) non-profit organization. Your donation is tax-deductible to the extent allowed by law.